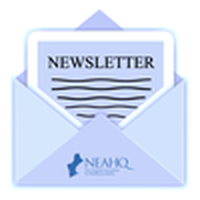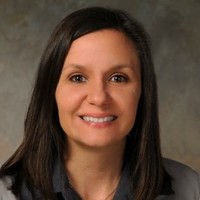 President's Message The summer months are finally upon us, but this year's start feels different than any that I can remember. Most of us spent a significant amount of time this winter and spring at home without much of a choice, worrying about our loved ones, our country's health and economic crisis, and the state of the world. Our hospitals had to make tough decisions to keep doors open while caring for the surge of patients without enough protective and medical equipment, and our skilled nursing facilities were devastatingly overwhelmed while trying to protect our most vulnerable population. Provider offices had to stand up telehealth platforms at the speed of light in order to continue safely meet the needs of their patients. Many of us personally witnessed the loss of family members, friends, and/or patients to the unimaginable COVID-19. We had to learn new ways to socialize and communicate using technology and get creative to accomplish what we didn't even realize we took for granted every day. Travel plans, graduations, sports, and social events were postponed or cancelled altogether. We watched and waited for brighter days, but instead, darker days persist.
Most recently, we've witnessed on camera the horrendous, unwarranted death of George Floyd, an unarmed black American while in police custody. This horrific event cast a spotlight on the case of Breonna Taylor who was killed in her own home by police in March; and we are now reminded of many seemingly parallel recent incidents. When people came together to demand justice, terrifying violence stole the streets creating chaos, fear, and sadness. While racial inequity is not a new tragedy impacting our country, the recent events have had a profound impact, opening the floodgates for long overdue dialogue and immediate calls for action. It is imperative that individuals, government leadership, and organizations come together to do what is necessary to advance equality, inclusivity, and positive change in our communities and workplaces. NEAHQ will work to promote discussion and education to support actions around disparities in healthcare. Please reach out to let us know how we can better serve you as we strive to be part of this incredibly important time in history, and additionally as we continue to navigate healthcare in a post-COVID-19 environment.
On a final note, I wish you all a happy summer, and look forward to hearing from you soon. Thank you for believing in this organization. It is so important that you are part of decisions that are made in our present and future. Namaste!
NEAHQ Position Statement on Racism and Equity
The New England Association for Healthcare Quality (NEAHQ) is united against racism and injustice. Issues of race and inequity are tightly intertwined and regularly manifest in individual and community health, access to healthcare, delivery of healthcare, social determinants of health, and in employment in the healthcare sector. As we confront the COVID-19 pandemic, disparities in these areas have become even more apparent and pronounced.
NEAHQ has an important role to play in improving equity and confronting racism in healthcare. NEAHQ is New England's organization for healthcare quality professionals. Our purpose is to promote the delivery of quality healthcare; provide leadership and expertise in the delivery of quality care; promote professional ethics; facilitate communication, cooperation and education among and for healthcare quality professionals; and support and actively advocate for patients to receive quality healthcare.
Consistent with our purpose and rising to the needs of this time, NEAHQ is committed to creating programming that will educate and address issues to make sure care is equitable and accessible, to educating about social determinants of health and reducing negative impacts, to ensuring our membership is diverse and inclusive, and that opportunities for development and advancement are available to members, inclusive of those of marginalized communities and communities of color.
The New England Association of Healthcare Quality (NEAHQ) invites you to become a member of our organization that represents healthcare quality professionals across New England.
NEAHQ membership offers many benefits:
Educational programs (in-person and virtual) including an Annual Conference and Webinars offering continuing education and CPHQ credits at reduced rates

Networking Events to meet peers and exchange ideas

Social Networking through LinkedIn

Healthcare Quality Job Board

E-Newsletter covering important trends in healthcare quality and NEAHQ news

CPHQ Review Course

Member Forums

Archived Events

Opportunities for volunteerism and committee participation
NEAHQ Membership annual dues are $75. To join, go to the NEAHQ website at https://www.neahq.org/join and complete the form online or download it and mail it in with your payment.
NEAHQ Announces Professional Enhancement Grant
The mission of the New England Association for Healthcare Quality (NEAHQ) is to empower healthcare professionals throughout New England by providing education, networking, certification preparation and professional practice resources. To support this mission and further promote the professional development of our members, the NEAHQ Board of Directors is pleased to announce a call for applications for the 2020 Professional Enhancement Grant.
The grant provides $1200 financial assistance to NEAHQ members to obtain the Certified Professional in Healthcare Quality (CPHQ) credential or for a current CPHQ to attend an educational conference.
NEAHQ members in good standing are eligible to apply. The grant will be awarded based on the applicant's compliance with eligibility criteria as well as the quality and comprehensiveness of responses on the application, which can be found at www.neahq.org.
NEAHQ will be accepting applications through October 10, 2020 and the grant will be awarded during Healthcare Quality Week in October.
We look forward to your applications!
It's summer time and New England is gradually re-opening for activities! We hope that you continue to stay safe and well as we collectively acclimate to this new normal.
In May, the NEAHQ Board made the difficult decision to postpone our Spring Webinar Series – Population Health Management: Importance of Data Analytics and Clinical Integration. The Board perspective was that the timing was simply too difficult. Members are being pulled into COVID-related projects and may be experiencing virtual burnout from working at home. Thank you for your patience as we determine the best way to meet your educational needs considering these current challenges.
The Program Committee is now focused on creating programming that will address issues of structural racism and inequity in healthcare systems. We are in the planning stages for a virtual event to be announced this summer, and we will be exploring creative virtual learning strategies and solutions to move beyond traditional webinar format.
Finally, the Program Committee will be releasing a member engagement survey next month because we want to hear from you! What hot topics are you interested in learning about at future educational programs? What format do you prefer for virtual programming? We hope you will participate and share your feedback so that we can tailor future programming to your needs.
Lauren Hartwell & Aliysa Rajwani
NEAHQ Program Committee Co-Chairs
NEAHQ currently has $45,416.05 in total assets. Total revenue generated 2020 YTD is $6,200.58. Revenue was generated from webinar fees, program fees, membership dues, and bank account interest. Total expenditures for 2020 YTD are $9,729.43. Expenditures were related to administrative and operating expenses, as well as program refunds. Net revenue for 2020 YTD is -$3,528.85.
While we are operating at a loss, NEAHQ has enough assets to carry us through this difficult time. The Finance Committee is looking forward to collaborating with the Program and Membership Committees on ways to increase revenue.
For complete details, please reach out to treasurer@neahq.org
Board Member Spotlight -- Sandra Van Gundy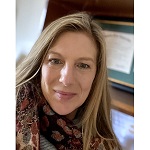 Would you please share a brief overview of your career?
I started my career at the bedside 30 years ago. Although I worked in a variety of settings, my primary area of expertise was critical and emergency care. Over the years I moved from acute care nursing to academia, always maintaining a clinical faculty position in order to continue the hands on care and close connection with patients. My attraction to systems thinking and process improvement paved my way as an early adopter in the Patient Safety movement. My passion for holistic care was a natural precursor to embrace improving the patient experience. After 15 years teaching, I returned to my hospital roots as a Director of Quality and Population Health. I am now very much "in my lane" so to speak.
Which aspect of your current position is especially rewarding? When I see the obvious positive outcomes that come from empowerment. From bedside to boardroom- patient, staff, management; really does make a difference in performance improvement.
Has anyone individual greatly influenced your career? I have been blessed with many mentors, amazing colleagues, and the support of family and friends. But, I would have to say my mother pushing me to go to university to get a bachelor's degree in nursing in 1986 was a major foundational influence.
What led to your involvement with NEAHQ?
In every professional endeavor I have made it a priority to serve the community of interest which is putting forth efforts to advance the related aspect of the profession. My interest in serving NEAHQ are with this commitment in mind. I believe in the vision of Zero Harm and know we can do better in serving our patients. I believe in collaborative efforts of a group of likeminded individuals with a common goal can be the catalyst for needed change. The question then is, why NOT join them?
What are your goals as a NEAHQ Board Member?
It is an exciting time for healthcare quality as the body of evidence is expanding and we strive to put the patient at the center of the system of care. As a holistic nurse, I am committed to advocating for the patient and for a system that holds the compassionate human connection piece as paramount; while striving to reduce preventable harm through the application of evidence based practice. As a board member I hope to bring forth these tenets through the sharing of knowledge whereby strengthening NEAHQ as a professional learning community and ultimately influencing decision-making regarding health policy.
How do you balance your demanding professional life with your personal life?
I am blessed with a strong spiritual practice which includes yoga and meditation. I enjoy quality time with loving family and friends, and a deep appreciation for time spent in nature.
PI Corner -- Cause and Effect Diagram
A Cause and Effect Diagram is a visual tool for displaying a list of possible causes associated with a specific effect. It is also known as a fishbone diagram or an Ishikawa diagram. The tool organizes potential causes into categories.
The problem or effect is displayed at the head or mouth of the fish. Possible contributing causes are listed on the smaller "bones" under various cause categories.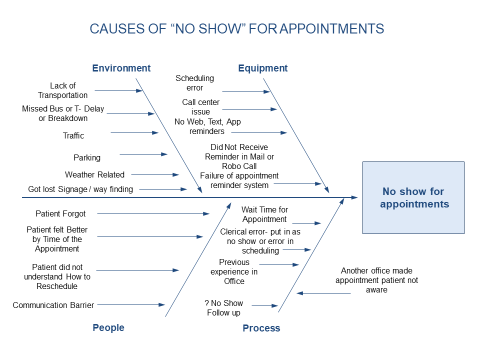 The Agency for Healthcare Research and Quality has published Making Healthcare Safer III: A Critical Analysis of Existing and Emerging Patient Safety Practices. The report covers 47 patient safety practices (PSPs) in 17 specific harm areas. The PSPs were chosen for inclusion in the report based on the high-impact harms they address and interest in the status of their appropriateness for use. Free full text is available at https://www.ncbi.nlm.nih.gov/books/NBK555526/
---