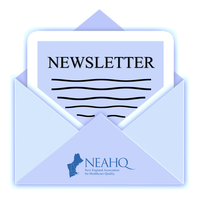 I am so thankful to have served the New England Association for Healthcare Quality this past year. Our board of directors and volunteers worked diligently to enhance our members' experience and offered thoughtful programming choices appealing to a wide audience.
As I end my tenure I realize we, as a nation and as healthcare workers, are in uncharted territory with the ongoing COVID-19 pandemic which has unleashed a tremendous amount of fear and uncertainty across the globe. I am in awe of how my colleagues have risen to the occasion to meet the health needs of the public. I hope you take care of yourself, your families and the larger community during this difficult time.
Finally, I want to end by welcoming our new board members and our new President Aly Mitchell. Wishing you a happy, healthy year.
Sincerely,
Taruna Banerjee
Incoming President's Message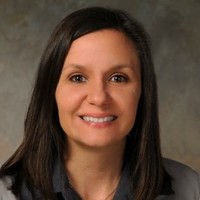 As we all try to navigate this difficult time, I would like to thank you as healthcare professionals for all that you do every day and especially today. This time of year is typically for new beginnings and growth, as the buds on the trees begin to open, the landscape becomes green, and the beautiful bird songs ring louder, I'm trying to remember brighter days. This spring, I will be taking on the role as President of NEAHQ. I am both excited and humbled to serve my fellow healthcare quality colleagues, and promise to continue to grow this organization and its offerings to our network of professionals.
In the last year, we've made some great progress including a new website, an expansion of our association to all of New England, two networking events and four webinars, a blog, and a very engaged board of directors interested in new ideas and outside of the box approaches. We want to continue to do more to ensure that our valued members and contacts are getting what they need, and help to educate and connect like-minded individuals in innovative ways. We would like to mentor those who are interested in or just starting out in a healthcare quality career to ensure success and support from the many seasoned quality experts in our network. Lastly, we'd like to showcase the wonderful work that we all do every day to improve the quality of care being provided to our communities.
As a first call to action, I invite you to reach out to me and share what you are doing that you are proud of, let me know if you are interested in becoming a mentor or tell me your thoughts and ideas about what would make NEAHQ even better than it is today. I would like to listen to you just as I am to the glorious sounds of spring and what it brings. Thank you in advance for trusting me.
Alyson Mitchell
NEAHQ Board of Directors 2020 – 2021
Congratulations to the newly elected Board of Directors for 2020- 2021! The Board consists of:
Past-President: Taruna Banerjee
President: Alyson Mitchell
President-Elect: Haley Friedler
Treasurer: Jonathan Morely
Directors at Large:
Lynn Keeley

Absa Fall

Lynn Myers

Lauren Hartwell

Aliysa Rajwani

Gloria Plottel

Shanika Wright

Jennifer Fexis

Sandra Van Gundy

Kristina Kehlenbach
March 31, 2020
Happy Spring to all. We hope that you are staying safe and well. We want to extend a sincere thank you to the health care staff across our membership, on our Board, and around New England, for serving on the front lines during the COVID-19 pandemic. We are thinking of you and your families every day.
The Program Committee recently wrapped up our annual NEAHQ Winter Webinar Series. We hosted four professional development webinars between January and March. Thank you to our wonderful speakers and thoughtful participants. Read on for highlights!
Listening Isn't Easy

About our Speaker:

Rosanne Swanson works at Exeter Hospital as a Patient Relations Coordinator, helping to improve patient experience and communication across the organization. She is a Certified Facilitator for Development Dimensions International Learning Systems and has a clinical background as a Certified Medical Assistant.

Highlights:

Participants learned how to critically evaluate and reflect upon their own listening skills and walked away with practical listening techniques to improve communication in the workplace.

Influencing Without Authority

About our Speaker:

Lauren Krouskoff is a Training Specialist at Tufts Health Plan, where she works with internal customers to identify and develop professional training programs. She has created courses on change management, influence, and emotional intelligence.

Highlights:

Participants learned how to implement influence strategies that can maintain and build relationships in the workplace and walked away with the tools to create personalized, individual action plans for targeted influence campaigns.

A Patient's Perspective on Quality Customer Care

About our Speaker:

At the age of 21, Rob Oliver sustained a spinal cord injury and spent 6 months in the hospital. Rob determined to learn from his experiences and share with others. With a lifetime of patient experience, a Master's in Psychology, and 20 years of training experience, Rob brings a message that is personal, powerful and practical.

Highlights:

Rob encouraged participants to consider the patient experience on a deeper level and explored patient- and family-centered approaches to address priorities in health care—reducing readmissions, providing safe transitions, improving cost efficiency, and enhancing workforce capacity.

QI Tools: Run Charts and Control Charts

About our Speakers:

Annie Seneski, CPHQ is a Continuous Improvement Consultant at Boston Children's Hospital, working to implement Lean Daily Management and increase access in ambulatory clinics. Annie is a Certified Professional in Healthcare Quality and has experience in lean manufacturing, product development and healthcare consulting.

Jessica Kerr, MPH is a Senior Consultant/Project Manager in the Brigham and Women's Hospital Strategic Implementation Office working on operational improvement efforts in inpatient and emergency department settings. Previously, she was a Senior Quality Improvement Consultant at Boston Children's Hospital.

Highlights:

Participants learned the fundamentals of how to build proper run charts and control charts, including how to recognize that a change has led to improvement and shift the mean/median. Jessica and Annie also provided real world examples of when these tools have been used effectively in their QI projects.
IMPORTANT UPDATE!
Due to concerns about COVID-19, and guidance from the CDC and State of Massachusetts, we have canceled the NEAHQ Annual Conference planned for April 3, 2020. Reimbursements were processed for those who registered. If you have questions about reimbursement, please email admin@neahq.org.
Fortunately, we have planned an alternative solution to meet your educational needs!
NEAHQ is pleased to announce our Spring Webinar Series – Population Health Management: Importance of Data Analytics and Clinical Integration, featuring speakers from the annual conference!
Thursday, May 14, 12-1 PM
Segmentation & Stratification in Population Health
Kerry Markert, MS, MSN
Director, Clinical Integration and Transformation
Tufts Health Plan
Wednesday, May 20, 12-1 PM
How Chronic Care Management and Annual Wellness Visit Address Core Tenets of Population Health Management
Dan MacKinnon, MA
Regional Vice President
ChartSpan Medical Technologies
Thursday, June 11, 12-1 PM
Utilizing Data to Improve Population Health
Abbie Averbach, MSc
Assistant Commissioner and Director, Office of Population Health
Massachusetts Department of Public Health
Details regarding registration for the Spring Webinar Series will be shared soon in an inbox near you!
Best,
Lauren Hartwell & Alyson Mitchell
NEAHQ Program Committee Co-Chairs
The current assets of NEAHQ are $47,709.74. Total income for the first two months of 2020 was $4,481.28. This income was generated by webinar fees, program fees, membership dues, and bank account interest. Total expenses for this same time period were $5,716.44. Expenses were related to administrative labor, program, operations, and website maintenance. Net income for 2020 YTD is ($1,235.16).
The winter webinar series generated a small profit. Due to the cancellation of the 2020 Annual Meeting in April because of COVID-19 we are behind in terms of generating profit. The Program Committee is spearheading another webinar series in place of our Annual Meeting which will help provide small profits. Also, to further support our increase in website expenses we have streamlined our administrative expenses. We continue to use profit from programs to fund the CPHQ grant and the professional development grant.
For complete details, please see the financial reports posted at www.neahq.org.
Respectfully,
Clara Rivera, MPH
Treasurer
Save the Date for the CPHQ Review Course!
PREPARING FOR THE CERTIFIED PROFESSSIONAL in HEALTHCARE QUALITY (CPHQ) EXAM?
Are you preparing for the Certified Professional in Healthcare Quality (CPHQ) exam? NEAHQ will be co-sponsoring a CPHQ Review course with NAHQ on October 22 and 23, 2020! Based on the current exam content outline, this course engages participants in a review of the exam material and offers them valuable tips on how to best prepare for test day.
Committee Member Spotlight – Shanika Wright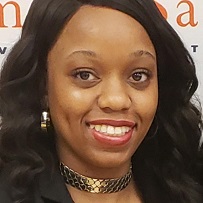 Would you please share a brief overview of your career?
I earned my Bachelor of Science in Health Management & Policy from the University of New Hampshire, and Master of Public Health degree from Boston University School of Public Health.
I have been working for the Partners Healthcare Network for 7 years. I started off working as a Data Analyst at Brigham and Women's Hospital, and most recently as a Quality & Compliance Project Specialist for the Spaulding Rehabilitation Network. In my current role, I collaborate with the Network Quality leaders on various quality and patient safety initiatives.
Which aspect of your current position is especially rewarding?
The aspect of my current position that I find the most rewarding, is being able to collaborate with people from all disciplines and levels in health care; from front line staff, to senior level management. I believe that everyone provides a unique perspective and has a critical piece to the puzzle.
Has any one individual greatly influenced your career?
An individual that has influenced my career in Quality is former NEAHQ President and Board member, Debra Blyth-Wilk RN, JD. Debra Blyth-Wilk, current VP of Quality & Patient Safety Spaulding Rehabilitation Network, has exemplified a collaborative leadership approach. In my personal career, Debra has encouraged my leadership on various Network quality improvement initiatives; as well as provided opportunities for me to present the improvement work that we do in the post-acute care community, to the larger Partners Healthcare Network. Debra has also encouraged my participation as a NEAHQ Board member.
What led to your involvement with NEAHQ?
My current VP of Quality & Patient Safety informed me about the amazing experience she had serving as an NEAHQ Board member, and shared the opportunity with me to apply to become a NEAHQ Board Director.
What are your goals as a NEAHQ Board Member?
My goal as a NEAHQ Board member is to collaborate with other Quality professionals in the region, and share knowledge and best practices.
How do you balance your demanding professional life with your personal life?
I believe that we can only give as much to our professional lives, as we give to ourselves in our personal lives. I believe self-care is an essential component to balancing professional and personal life. So I try my best to create the time and routine in my personal life for physical, mental, emotional, and spiritual wellness.
PI Corner – A Review of Histogram
Histograms illustrate how many times a certain data value or range of data values occurred in a given time frame. They provide estimates of the location, the spread and the shape of a distribution. The histogram represents a snapshot in time of the variation in your process.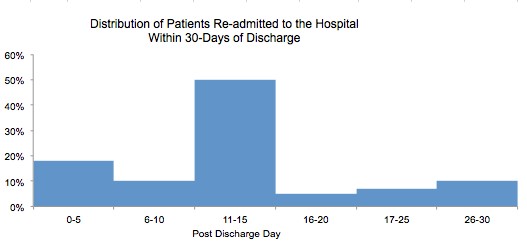 Including The Patient Voice: A Guide To Engaging The Public In Programs And Policy Development, Betsy Lehman Center, January 2020.
Many organizations committed to including community members find it challenging to incorporate patient or community representatives into their work consistently and successfully.
Including the Patient Voice is a new resource from the Betsy Lehman Center that helps health care organizations involve members of the public in their work and advisory groups.
The Six Essential Elements laid out in the guide were gleaned from a number of reputable sources, as well as from recent experiences by the Betsy Lehman Center. It includes advice on how to overcome common challenges, from gaining leadership support to recruiting advisors and keeping them engaged.
The guide also includes helpful tools and resources from the American Hospital Association, Agency for Healthcare Research and Quality, Consumers United for Evidenced-Based Healthcare and more.
For more information, visit https://betsylehmancenterma.gov/news/new-guide-helps-health-care-organizations-engage-the-public
---