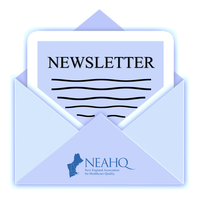 President's Message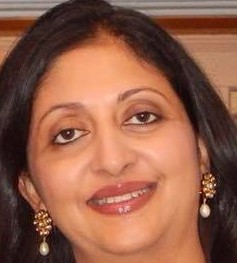 Hello and Happy New Year!
I hope you have all had a chance to relax and spend some quality time with your families during the holiday season.
Our program committee has been busy planning many exciting events for our members. We recently had a networking event at BU School of Public Health aimed at recent graduates and current Public Health students. The quality presentation and panel discussion were well attended and generated a lot of interesting discussion.
Looking for CPHQ credits? If so, please sign up for one or all of our webinars scheduled for January and February. Registration and sign-up can be completed on our website at https://www.neahq.org/cpages/home
Lastly, please save the date for our annual meeting on Friday, April 3, 2020. Please look out for details on how to sign up for the annual meeting and renewing your membership.
This is an exciting time to be part of NEAHQ and I encourage you all to invite your colleagues to join us regardless of where they live or work. With the New Year, we are beginning the process of selecting the board slate for 2020-2021. If you are interested in volunteering or being part of the board, please fill out the application you will be receiving in your inbox.
As we explore ways to expand and grow our organization, we want to hear from you! If you have any suggestions for us, please send a quick email at admin@neahq.org
Best Wishes,
Taruna Banerjee
President, NEAHQ
Join NEAHQ Now!
The New England Association of Healthcare Quality (NEAHQ) invites you to become a member of our organization that represents healthcare quality professionals across New England.
NEAHQ membership offers many benefits:
Educational programs (in-person and virtual) including an Annual Conference and Webinars offering continuing education and CPHQ credits at reduced rates

Networking Events to meet peers and exchange ideas

Social Networking through LinkedIn

Healthcare Quality Job Board

E-Newsletter covering important trends in healthcare quality and NEAHQ news

CPHQ Review Course

Member Forums

Archived Events

Opportunities for volunteerism and committee participation
NEAHQ Membership annual dues are $75. To join, go to the NEAHQ website at https://www.neahq.org/join and complete the form online or download it and mail it in with your payment.
Program Committee Update
It has been a busy couple of months for the NEAHQ Program Committee! On October 24th, NEAHQ celebrated Healthcare Quality Week with our annual night of networking. This year's event was held at the Public Health Museum in Tewksbury, MA. In addition to networking and refreshments, participants enjoyed a panel discussion about social determinants of health and healthcare quality, followed by a personalized, interactive museum tour. Panelists included Diana Erani, Vice President of Health Informatics at the Massachusetts League of Community Health Centers, Kristin Mikolowsky, Associate Director of Research and Evaluation at Health Resources in Action, and Ben Wood, Director of the Division of Community Health Planning and Engagement at the Massachusetts Department of Public Health. It was a fun and informative evening, and the unique venue was appreciated by all.
In December, the NEAHQ Program Committee hosted a 'Careers in Healthcare Quality' event at the Boston University School of Public Health (BUSPH). NEAHQ Board member, Haley Friedler, worked with Career Services and the Students for Quality Health Care at BUSPH to plan an evening of networking with current healthcare quality professionals and graduate students interested in entering the field! The event included a brief introduction to QI by Program Committee co-chair, Lauren Hartwell, and a panel of NEAHQ members discussing their careers in healthcare quality. Panelists included Alyson Mitchell, Quality Transformation Consultant at UnitedHealth Group, Lynn Myers, Quality Project Leader at Tufts Medical Center, Gloria Stone Plottel, Founder and CEO of GSPsquared LLC, and Lauren Hartwell, Project Manager in Population Health at Tufts Health Plan. Many students took the opportunity to network with NEAHQ members during the event and we look forward to continuing our budding collaboration with the Students for Quality Health Care at BUSPH.
The Program Committee is now advertising for the annual NEAHQ Winter Webinar series! NEAHQ will host a series of four professional development webinars between January and March 2020. Please see a list of webinar topics and dates below. All webinars are hosted virtually between the hours of 12-1 PM EST. Register to participate in the Winter Webinar series at https://www.neahq.org/events.
Tuesday, January 21, 2020 – Listening Isn't Easy

Wednesday, February 5, 2020 – Influencing Without Authority

Thursday, February 20, 2020 – A Patient's Perspective on Quality Customer Care

Friday, March 20, 2020 – QI Tools: Run Charts and Control Charts
Finally, save the date for the NEAHQ Annual Meeting on Friday, April 3, 2020. This all-day event will be held at the new Massachusetts Department of Public Health office space and conference venue in Marlborough, MA. The NEAHQ Board has agreed on the theme of Population Health Management, with a focus on data analytics and clinical integration. The Program Committee is actively recruiting speakers for the event, and we look forward to putting together a thoughtful and engaging program! RSVP for the event at this link: https://www.neahq.org/events/neahq-annual-meeting-save-the-date.
PI Corner
A flowchart is a type of diagram that represents a workflow or process. A flowchart can also be defined as a diagrammatic representation of an algorithm, a step-by-step approach to solving a task. The flowchart shows the steps as boxes of various kinds, and their order by connecting the boxes with arrows.
Using a flowchart has a variety of benefits:
It helps to clarify complex processes.

It identifies steps that do not add value to the internal or external customer, including: delays; needless storage and transportation; unnecessary work, duplication, and added expense; breakdowns in communication.

It helps team members gain a shared understanding of the process and use this knowledge to collect data, identify problems, focus discussions, and identify resources.

It serves as a basis for designing new processes
Committee Member Spotlight
Absa Fall, QI & Outcomes Manager, St. Anne's Hospital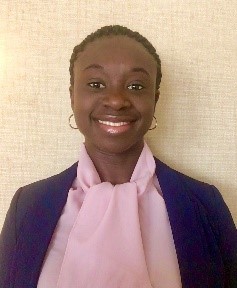 Would you please share a brief overview of your career?
I was very fortunate to enter the healthcare industry. As a Business Management graduate, Healthcare was not on my radar. After completing grad school, I accepted a position as a Management Analyst at the Department of Public Health. In this role I supported different areas under Quality Management including Risk Management, Infection Control, Case Management, and Performance Improvement. From there, I grew to become a Transformation Initiatives Project Manager overseeing a variety of PI projects under a state- and CMS-funded performance-based incentive payment program that advances the triple aim. I am currently a Quality Improvement & Outcomes Manager overseeing improvement projects and also coordinating regulatory activities for a community hospital on the South Shore. This experience and involvement in healthcare motivated me to become CPHQ certified recently.
Which aspect of your current position is especially rewarding?
The most rewarding part of my work is seeing the effect that process changes can have in the performance of staff which in turn translates to better care for patients. Sometimes, these changes may seem bothersome to staff at first, however, once things start running smoothly and the benefits become apparent, you can see staff start to appreciate the change and the work.
Has any one individual greatly influenced to your career?
My husband has been the biggest influence in my career. A healthcare professional himself, he was the one who introduced me to the field, supported and pushed me to strive.
What led to your involvement with NEAHQ?
While I had been looking to join a professional association, I didn't necessarily know which one was going to the best fit in terms of what I can contribute and what I can gain from it. Around that time, I received communication from the former MAHQ seeking applications for their Board of Directors. I was not only already a member, but this association was exactly what I was looking for. There couldn't have been better timing. I then decided to send my application in and was approved as board member.
What are your goals as a NEAHQ Board Member?
My goal as an NEAHQ member is to expand our activities and programs to the South Shore area. I understand that the majority of healthcare entities are located in the northern part of the state, however, I do believe that extending to the southern area will attract and impact many quality professionals including those in Rhode Island and Connecticut.
How do you balance your demanding professional life with your personal life?
Having small kids can particularly make it challenging to balance professional and personal life. I am grateful to have a great support system around me. I make sure while at home, to give my family the time and attention they deserve, and give my job the same while at work. The most important thing is to keep things balanced.
Interested in becoming a NEAHQ Director?
The NEAHQ nominating team is seeking applications for the 2020-2021 Board of Directors ballot that will be presented to the membership for a vote in March 2020.
Becoming a part of the NEAHQ leadership gives you the opportunity to help shape the future of the organization and healthcare quality. Board leaders are responsible for:
Guiding the association

Anticipating change in the quality environment

Addressing the interests and needs of members
The candidate positions available include:
President-elect: The President-elect position is a three (3) year commitment, serving a year as President-Elect, a year as President and a year as Past- President.
Treasurer: The Treasurer position is a two (2) years commitment.
Director: Directors serve for a one-year term, meet in person several times a year, and take part in monthly conference calls. They also participate in supporting the work of the various committees.
Please contact Lynn Myers at 617-636-4826 or lmyers@tuftsmedicalcenter.org to discuss the various positions or complete an application.
News from the Net
2018 National Healthcare Quality And Disparities Report., AHRQ., September 2019.
For the 16th year in a row, AHRQ is reporting on healthcare quality and disparities. The annual National Healthcare Quality and Disparities Report is mandated by Congress to provide a comprehensive overview of the quality of healthcare received by the general U.S. population and disparities in care experienced by different racial and socioeconomic groups. The National Healthcare Quality and Disparities Report assesses the performance of our healthcare system and identifies areas of strengths and weaknesses, as well as disparities, for access to healthcare and quality of healthcare. Quality is described in terms of six priorities: patient safety, person-centered care, care coordination, effective treatment, healthy living, and care affordability. The report tracks more than 260 healthcare process, outcome, and access measures, covering a wide variety of conditions and settings.
For more information, visit https://www.ahrq.gov/research/findings/nhqrdr/nhqdr18/index.html
Lab Tests Online Website.
Lab Tests Online is an award-winning health information web resource designed to help patients and caregivers understand the many lab tests that are a vital part of medical care. Laboratory and medical professionals, who are experts in the field, develop and review all content, including articles on lab tests, conditions/diseases, screening, patient resources, and lab test news. The site is produced by The American Association for Clinical Chemistry (AACC), a global scientific and medical professional organization dedicated to clinical laboratory science and its application to healthcare.
Get in Touch - We Want to Hear from You!
Do you have a quality event happening that you would like your fellow NEAHQ members to know about? We are interested in original content about a successful project, recent promotion and any other quality news you would like to share. Please submit articles for approval and posting to admin@neahq.org.
---