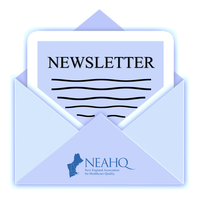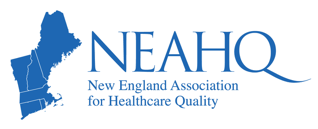 This past year, our organization has made a couple of big changes; we have officially expanded from Massachusetts to the New England Association for Healthcare Quality (NEAHQ), and to accompany our name change, we have developed and launched a brand new, member-focused website! While our prior website provided some important information, we felt it was too clunky and disorganized to truly benefit you - our members. Over the past year, we have been hard at work creating a website that we hope will be easier to navigate and will provide a central point of contact for our healthcare quality community. Some key features include an interactive events calendar, NEAHQ committee member profiles, and a members-only section, complete with access to a job board, past events, member forums to discuss key quality topics, and most exciting of all, a membership directory. Once you create your NEAHQ account on the website*, you can develop your own profile, similar to something you would find on LinkedIn. The profile you create will appear under the member directory, where other members can view your profile and send messages to you and others. We hope that this feature will allow us to better collaborate as a quality community and further our mission to move healthcare forward through personal and professional growth and shared learning. Check out the new website at www.NEAHQ.org!
Questions about the new website? Take a look at our website videos guides here: , or contact Haley Friedler at haleyfriedler@gmail.com.
*For existing members, click on "LOGIN" in the top right-hand corner of the site and simply type in the email you used to register under and click on "Forgot Password" to reset your password and create your web account. For those who wish to become members, click on "JOIN NOW" in the top right-hand corner and follow the registration prompts to join and create your online account.
---

Hello and Happy Summer!
I am excited to be the new President of the New England Association for Healthcare Quality (NEAHQ). Thank you to all who were able to attend our Annual Meeting back in April. It was an action-packed day filled with informative presentations on care coordination. We hope you had plenty of time to network with Quality Improvement colleagues! This is an exciting time for our members. First, we have changed our name to I am excited to be the new President of the New England Association for Healthcare Quality (NEAHQ)New England Association for Healthcare Quality. This is both to reflect our current membership and to expand our reach. We are actively working with the boards of other neighboring organizations to join us, which will broaden our scope and provide additional opportunities for networking and education for our members. Also, check out our new website, NEAHQ.org, which has a user-friendly interface and a members-only section, providing additional value to our membership through increased networking opportunities and access to additional resources.
The program committee has begun planning the themes and topics of our webinars and networking events. Based on your feedback, we will continue to offer our webinar series throughout the year. You will be hearing details about this and other offerings very soon.
Finally, I leave you with our 2019-2020 Goals:
Organizational Growth - Enhance fiscal growth and viability to support the advancement of mission-related activities
Professional Development - Expand curriculum content that attracts healthcare quality professionals practicing across various settings/disciplines
Membership - Increase membership and include healthcare quality professionals from healthcare organizations that extend beyond managed care and acute care organizations
Strategic Alliances - Enhance partnerships with state/regional organizations that have similar goals and interests
As we explore ways to expand and grow our organization, we want to hear from you! If you have any suggestions for us, please send a quick email to our membership co-chair, Haley Friedler, at haleyfriedler@gmail.com.
Best Wishes,
Taruna Banerjee
President, NEAHQ
---
NEAHQ (formerly MAHQ) has held several programs per year for the last several years. The intent is to provide our members and other interested healthcare quality professionals with "hot topic" learning opportunities through various methods. This past year there were a number of exciting, well-received events:
Healthcare Quality Week Networking Event with Boston Children's Hospitals' PRADA group in October

CPHQ Review Course in November

Winter Webinar Series 2019:

"Approaching Risk Preemptively to Manage the Rapidly Increasing Complexity in Cancer Care"

"Lean Principles and Application in Healthcare"

"Dealing with Difficult Situations"

The theme of the Annual Meeting in April 2019 was Transitions in Care. Presentations included:

Who's On First? Improving Care Transitions With Technology

Understanding the Department of Public Health's Mobile Integrated Health Care and Community EMS Programs

Care Across the Continuum for Substance Abuse

Weathering the Storm: Leading Complex Change and Improvement in an Integrated Safety Net Delivery System
As we begin our 2019 program year, we would appreciate suggestions for topics. Also, if you or one of your colleagues is a subject matter expert on a topic that is relevant for NEAHQ members and would be interested in presenting it, please reach out to Alyson Mitchell (alyland@gmail.com or 781-856-6345).
---
The current assets of NEAHQ are $51,150.41. Total income for the first six months of 2019 was $12,331.28. This income was generated by program fees, membership dues, job advertising, and bank account interest. Total expenses for this same time period were $10,952.56. Expenses were related to administrative, program, operational, website and marketing expenditures. Net income for 2019 YTD is $1,378.72.
The winter webinar series and the Annual Meeting in April generated a small profit. Profit from programs is used to fund the CPHQ grant and the professional development grant.
Respectfully,
Clara Rivera, MPH
Treasurer
---
The Driver Diagram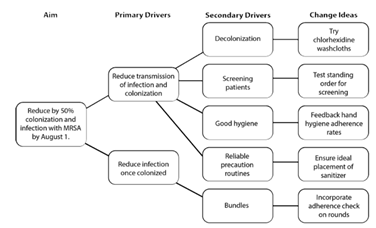 A driver diagram shows the relationship between the overall aim of the project, the primary drivers that contribute directly to achieving the aim, the secondary drivers that are components of the primary drivers, and specific change ideas to test for each secondary driver.
---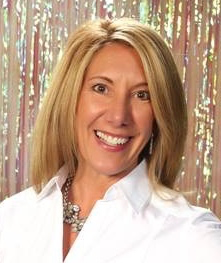 Deborah Darveau, RN, BSN
Quality & Safety RN Specialist
Newton Wellesley Hospital
Would you please share a brief overview of your career?
Deborah: At the age of 14, I became a candy striper in a small local hospital working in Labor/Delivery and the newborn nursery. I experienced a great deal and realized OB was my calling. I've always felt compelled to help people and quickly learned the need to advocate for my patients. My career path brought me into challenging critical care where I began to observe multiple systems issues. I participated in Shared Governance, working on solving some of the systems problems that were identified and working to update policies and procedures. That experience led me to become the Practice Manager at a busy OB/GYN office where I managed and coordinated projects for quality, safety, and compliance, beginning with staff education related to quality improvement. During an insurance-based chart review, I began to realize how much I enjoy organizing and presenting education related quality improvements, patient safety, and risk management projects. That realization brought me to a well-known insurance company educating physicians and healthcare practices on quality metrics and pay-for-performance data requirements. Ultimately this led me to my current position at Newton Wellesley Hospital where I help educate people on the ongoing need for continuous quality and patient safety improvements thus maintaining a hospital that strives for the best patient experience.
Which aspect of your current position is especially rewarding?
Deborah: My role is rewarding when meeting with the entire medical staff to review patient cases and realizing how many people dedicate their time in quality to help make improvements in their patients' lives. It is also rewarding to be working with a group of forward-thinking professionals regarding quality initiatives and creating a more streamlined approach to maintain the quality of care for our patients.
Has any one individual greatly influenced your career?
Deborah: Throughout my career, there have been a number of nursing professionals the have influenced my nursing practice. I have gained a great deal of quality-based knowledge during my past two positions. I would have to say that two RNs, Martha and Sheila helped mentor me and it's from these two that I developed my love for quality and analytics. Sheila was extremely patient and encouraged me to pursue my career in healthcare quality. I can't thank them enough for encouraging me to move forward in healthcare quality. Cheryl is the person who introduced me to NEAHQ. She has influenced my thought processes, encouraging further learning and being open a broader healthcare vision.
What had led to your involvement with NEAHQ?
Deborah: I was first introduced to NEAHQ in my current role. I signed up for a webinar and thought the speaker was wonderful. I then spoke with Lynn Myers and I began to ask more questions about how to join. Lynn was so informative and spoke with me as if I had known her all my life, solidifying my decision to become part of this organization.
What are your goals as a NEAHQ Board Member?
Deborah: As a board member, my goal is to assist in providing current educational topics to help members become involved in healthcare quality.
How do you balance your demanding professional life with your personal life?
Deborah: This is always a difficult question. I have learned over the years that prioritizing helps. I now manage my time much better. For me, my personal time is very precious and when I am with family and friends, I try to focus my energy solely on them. This has helped me become more productive in both aspects of my life. We all need to "unplug" from time to time, which in turn creates a happier and less stressful lifestyle.
---
Meltdown: Why Our Systems Fail And What We Can Do About It., Penguin Press., 2018.
Complex systems are prone to failure. This book provides a multi-industry discussion of factors that contribute to failure. The authors highlight how complexity can exacerbate problems, small glitches can manifest themselves in large-scale failure, and poorly designed safety strategies can unintentionally contribute to harm. Recommended strategies to manage risks include those utilized in patient safety work, such as multidisciplinary teamwork, process design, and systems thinking. (Clearfield C, Tilcsik A.)
https://psnet.ahrq.gov/resources/resource/32815/Meltdown-Why-Our-Systems-Fail-and-What-We-Can-Do-About-It
---
Do you have a quality event happening that you would like your fellow NEAHQ members to know about? We are interested in original content about a successful project, recent promotion and any other quality news you would like to share. Please submit articles for approval and posting to admin@neahq.org.
---