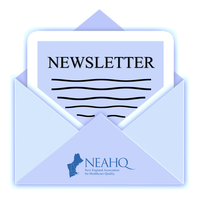 President's Message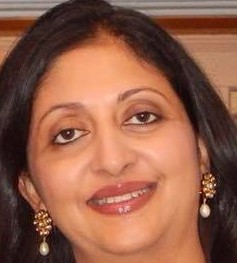 Hello and Happy Fall!
I hope you have all settled into the post summer routine with post-vacation routine and back to school grind and enjoying the crisp fall weather and beautiful foliage in New England.
If you haven't already, please check out our new website at https://www.neahq.org/cpages/home. The website has a user-friendly interface and a "members only" section, which we hope, will provide additional value to you by increasing opportunities to network and have access to additional resources.
We have many new members on the board and on our committees who have brought in a lot of renewed energy and enriching ideas. The program committee has been busy planning many exciting events for our members. Our first event kicks off the Healthcare Quality Week on October 24th from 6-8 pm. It's being held at the Public Health Museum in Tewksbury and offers a great opportunity to network, learn from the exciting panel discussion and tour the museum. You will also be hearing about webinars being scheduled in the winter. Finally, please save the date for our Annual Meeting on April 3, 2020.
Our Governance and Leadership committee is in active conversation with Connecticut and Maine to join us. This will not only increase our membership, but also bring in new ideas, expanded programming and networking opportunities.
This is an exciting time to be part of NEAHQ and I encourage you all to invite your colleagues to join us regardless of where they live or work. In the few years I have been part of NEAHQ I have learned so much from this community and benefited from the excellent programs offered.
As we explore ways to expand and grow our organization, we want to hear from you! If you have any suggestions for us, please click here to send a quick email!
Best Wishes,
Taruna Banerjee
President, NEAHQ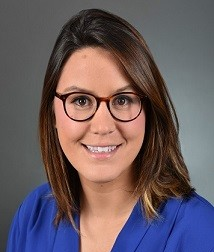 The current assets of NEAHQ are $55,761.11. Total income for the first nine months of 2019 was $13,859.61. This income was generated by program fees, membership dues, job advertising, and bank account interest. Total expenses for this same time period were $7870.19. Expenses were related to administrative, program, operational, website and marketing expenditures. Net income for 2019 YTD is $5,989.42.
The new website launch this summer and our CPHQ course generated a small profit. Profit from programs is used to fund the CPHQ grant and the professional development grant.
For complete details, please see the financial reports posted at www.neahq.org.
Respectfully,
Clara Rivera, MPH
Treasurer
Program Committee Update
Celebrate Healthcare Quality Week with NEAHQ at a networking event
Join NEAHQ at the Public Health Museum for a night of networking Thursday, October 24, 2019 6-8 PM . The event will include a panel focusing on social determinants of health, museum tours, and plenty of networking opportunities.
Register at https://www.neahq.org/events/neahqshealthcare-quality-week-celebration
Members: $10 | Non-Members: $20
Save the Date for the NEAHQ Annual Meeting
Our 2020 Annual Meeting will be held on Friday, April 3, 2020. More details to come, but mark your calendars now!
Back to Top of Newsletter
PI

Corner
Failure Mode and Effects Analysis by Eileen Hession Laband, MBA, RN, NE-BC, CPHQ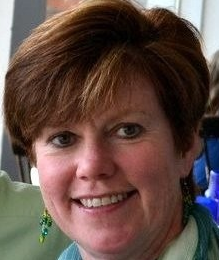 Failure mode and effects analysis (FMEA) was initiated by the United States military in the 1940s and has been used by the aerospace and automotive industries since the 1960s. Only recently has it been adopted by healthcare organizations. It is a step-by-step proactive method for identifying all potential failures in a design, a manufacturing process, a product or a service. Failure modes are the means by which something might fail. Failures are errors or defects, both potential and actual, which harm the customer. Effects analysis refers to the evaluation of the consequences of those failures.
The method uses a team to predict and document where, how, and to what extent the system might fail. Failures are prioritized according to the seriousness of their consequences, how frequently they occur, and how easily they can be detected. The emphasis of FMEAs in healthcare is on prevention to reduce risk of harm to both patients and staff. FMEA is particularly useful in evaluating a new process prior to implementation and also in assessing the impact of a proposed change to an existing process.
The first step in the FMEA process is to identify a situation to be examined and define the scope of the project. Next is to assemble a team that represents all areas of the process. The third step is to have the team identify all steps in the process. A flowchart can be a useful tool for this. The team members then fill in the 9-column chart below (Table 1).
Table 1
Steps of the process – List each step in the process.

Failure mode – List everything that could potentially could go wrong.
Failure causes – List all the possible causes for each failure mode.
Failure effects – List all the possible adverse consequences for each failure mode.
Likelihood of occurrence – Assign a rating for how likely the failure is to occur (scale is 1-10, with 10 being most likely).
Likelihood of detection – Assign a rating for how likely the failure is to not be detected (scale is 1-10, 10 most likely to not be detected).
Severity – Assign a rating for how likely the failure would cause severe harm (scale is 1-10, with 10 being most likely).
Risk Profile Number (RPN) – For each failure mode, multiply the three scores assigned (likelihood of occurrence x likelihood of detection x severity). The score will range from 1 to 1000.
Recommended Actions - List possible actions to reduce harm using RPNs as a guide. Select failure modes with the highest RPNs. Design or process changes should be aimed lowering severity or occurrence or improving detection.
After the redesigned process has been implemented, the team needs to assess the new process to determine whether it has improved. The RPN should be recalculated based on the actions taken. If the RPN remains high, a secondary review is needed to determine next steps. Routine reviews should continue to ensure sustainable results.
A sample FEMA from the Institute for Healthcare Improvement can be seen in Table 2. In the interest of space, just two steps are included. Organizational leaders and Performance Improvement Teams can use FMEA to achieve their safety and quality goals. By using a proactive rather than reactive approach, risks to patients can be mitigated before they occur. The use of this tool along with other PI processes can help leaders and staff promote a culture of safety.
Table 2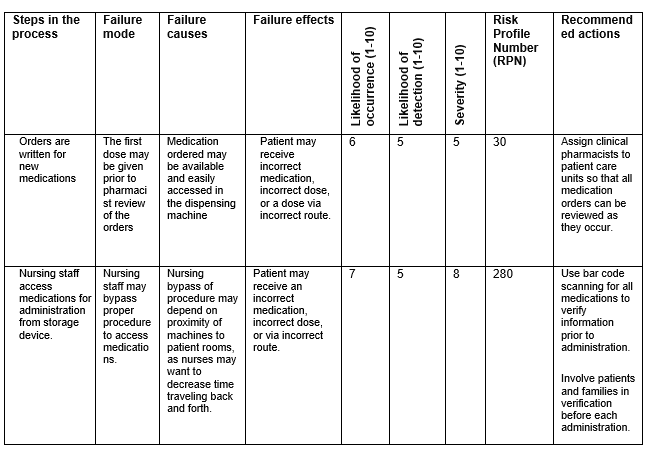 References
What is FMEA? Failure mode and effects analysis. American Society for Quality. https://asq.org/quality-resources/fmea. Accessed Sep 20,2019.
Dawson A. A practical guide to performance improvement: failure mode and effects analysis. AORN Journal. 2019;110(3):282-287.
QI Essentials Toolkit: Failure Modes and Effects Analysis (FMEA) Tool. Institute for Healthcare Improvement; 2017. http://www.ihi.org/resources/Pages/Tools/FailureModesandEffectsAnalysisTool.aspx. Accessed Sep 20, 2010.
Committee Member Spotlight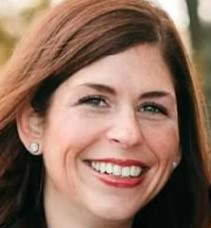 Rebecca Lucente, LSW, LNHA
Quality & Compliance Specialist
Spaulding Hospital for Continuing Care
Would you please share a brief overview of your career?
Rebecca: I have been with Spaulding Rehabilitation Network for the past 18 years. I began my career at Spaulding Nursing and Therapy Center as a staff Social Worker. In 2004 I became the Director of Social Services and also assisted in a variety of roles including admissions and case management. In 2014, I enrolled in the Administrator in Training program and completed a 6 month in-depth training program to become a Licensed Nursing Home Administrator. I completed the training and became a LNHA in 2015. At that time, an opportunity became available within the Spaulding Network to work in the Quality Department. I joined the Quality team at Spaulding Hospital in Cambridge (SHC) as a Quality and Compliance Specialist.
Which aspect of your current position is especially rewarding?
Rebecca: I find my work as a Patient Advocate most rewarding. I enjoy working with the team, including the patient and family, to address concerns and ensure that our patients are receiving the highest quality care at a time when they are most vulnerable. There is nothing better than turning a bad experience into a great one!
Has any one individual greatly influenced your career?
Rebecca: I have been fortunate enough to work with so many amazing people over the past 18 years. I have had two amazing mentors in my career, one of them is currently my boss and I continue to learn so much from her on a daily basis. I feel very lucky to work with an incredible team.
What led to your involvement with NEAHQ?
Rebecca: Our Vice President of Quality approached me to become a board member. I have been able to attend many of the conferences and/or webinars and have been impressed by the commitment and dedication of your board. I am excited to be a part of it!
What are your goals as a NEAHQ Board Member?
Rebecca: My goal as a first year board member is to get involved in as many aspects of the board as possible. I look forward to meeting new members and increasing our footprint in the community.
How do you balance your demanding professional life with your personal life?
Rebecca: I am lucky to have a spouse who fully supports my career in healthcare and thankfully has a much more lenient schedule. As the saying goes "it takes a village" and I am fortunate enough to be surrounded by family and close friends who help balance my career and my personal life…with two growing kids.
Feature Article
The Relationship between Patient Engagement and Patient Portal Use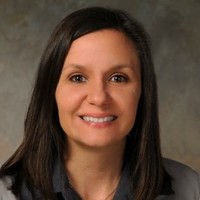 Alyson Mitchell
System Director, Physician Network Quality
Covenant Health

According to Healthcare Information and Management Systems Society (HIMSS), the definition of patient engagement is an organization's strategy to get patients involved in actively and knowledgeably managing their own health and wellness, and that of family members and others for whom they have responsibility. This includes reviewing and managing care records, learning about conditions, adopting healthy behaviors, and interacting with care providers as a partner.
It has become increasingly apparent over the years that patients want to be engaged in their healthcare decision-making process, and that making patient engagement part of routine care is essential in driving patient satisfaction. There is growing evidence that patients who have more knowledge and skills around how to manage their conditions and take an active role in treatment decisions have improved outcomes and lower healthcare costs. So what role does a healthcare organization play in driving patient engagement?
HealthIT.gov suggests that the patient portal and other health technology tools allow patients to collaborate with their health care team in health care decisions, give patients a sense of connectedness to their health care team, and provide value for both patients and their health care team. "Where health systems start to see the portal as a way to have more of a two-way relationship between the healthcare organization and the patient, there starts to be some benefits of providing more proactive care," says Brian Eastwood, consumer engagement and consumer directed healthcare analyst at Chilmark Research.
According to MGMA, many practices admit to struggling with getting their patients to access and view their online health records. Just because an organization has the technology to support the viewing/downloading/transmitting of health information doesn't mean the patient is participating in their own health and wellness. Making tools available to patients is a good first step, but true participation requires more human interaction and the intervention of physicians and/or staff. The key is making sure patients are aware of the portal's benefits. Those organizations that have included the healthcare provider as the key driver of encouragement have seen the greatest advantage because patients trust their healthcare providers. Comments such as: "You can send me a message and it goes right into your chart, so I have all of your information at hand when I read it and respond" or "Did you know that you can request medication refills and view lab results through our patient portal?" can be very helpful in piquing a patient's interest.
While we continue to search for more meaningful ways to evoke patient engagement, encouragement to utilize existing technology can only help to prepare our patients for the next generation of engagement features such as e-visits, telehealth, and health coaching. The more comfortable they are with innovative ways of communicating and staying informed about their health, the more successful we will be as an industry in making healthcare and health information more meaningful and accessible.
News from the Net
Patient Safety Essentials Toolkit, Institute For Healthcare Improvement, 2019.
This toolkit provides access to nine key tools to help organizations improve teamwork, incident analysis, and communication as well as templates to support their use and instructions to begin associated processes. There are nine featured tools including an action hierarchy, a component of RCA2 that will assist teams in identifying which actions will have the strongest effect for successful and sustained system improvement; the Situation-Background-Assessment-Recommendation approach; a daily huddle agenda; and failure modes and effects analysis.
For more information, visit http://www.ihi.org/resources/Pages/Tools/Patient-Safety-Essentials-Toolkit.aspx
2018 Quality Measures Report
CMS highlighted the "2018 National Impact Assessment of the CMS Quality Measures Report" in the July monthly bulletin, Measures Management and You. These reports are required by the Social Security Act every three years and are an assessment of the quality and efficiency impact of the use of endorsed measures. Key indicators are used to gauge performance on aspects of six CMS priorities: Patient Safety, Person and Family Engagement, Care Coordination, Effective Treatment, Healthy Living and Affordable Care.
We Want to Hear from You!
Do you have a quality event happening that you would like your fellow NEAHQ members to know about? We are interested in original content about a successful project, recent promotion and any other quality news you would like to share. Please submit articles for approval and posting to admin@neahq.org.
---