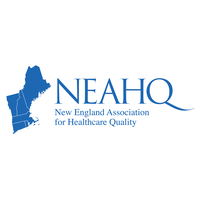 The mission of the New England Association for Healthcare Quality (NEAHQ) is to empower healthcare professionals throughout New England by providing education, networking, certification preparation and professional practice resources. To support this mission and further promote the professional development of our members, the NEAHQ Board of Directors is pleased to announce a call for applications for the 2020 Professional Enhancement Grant.
The grant provides financial assistance to NEAHQ members to obtain the Certified Professional in Healthcare Quality (CPHQ) credential or for a current CPHQ to attend an educational conference. There will a $1200 Professional Enhancement Grant awarded. Monies awarded for educational conferences are to be used toward travel and registration expenses not reimbursed by an employer.
NEAHQ members in good standing are eligible to apply. The grant will be awarded based on the applicant's compliance with eligibility criteria as well as the quality and comprehensiveness of responses on the application, which can be found here: https://www.neahq.org/documents/neahq_grant-applicationdocx.
NEAHQ will be accepting applications through October 10, 2020 and the grant will be awarded during Healthcare Quality Week, October 2020.
We look forward to your applications!
---