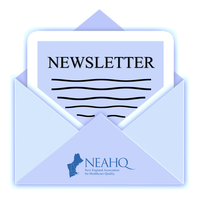 Fall 2018 Newsletter
President's Message
The Opioid Crisis
Performance Improvement Corner
NEAHQ Newsletter Content Call
Websites of Interest
President's Message

Summer is gone, and its back to the grind, vacations are over, and school is back in session. Pumpkin-spice everything and Halloween candy have appeared on the store shelves, and in New England, we look forward to apple picking, crisp air and the colors of Autumn.
MAHQ is looking, throughout New England as well, for new members from surrounding states.
I live and work in New Hampshire, as do other members. I joined MAHQ in 2008, looking for an active group where I could learn and meet others interested in Quality. We have some new members who have joined our board and standing committees this year; it's been inspiring to have this new energy in our midst. So far, we have a networking event in October, a CPHQ review class in November, and a webinar planned for January. We are collaborating with other organizations to increase offerings as well!
I invite you to encourage others to join MAHQ regardless of their home state. We are not concerned with borders! We have much to share with each other. Do you belong to another organization that could collaborate on a Webinar (APIC, ASHRM)? Do you have a friend who is passionate about a specific topic (Opioid prescribing patterns, or options for alternative therapies)?
Although our name remains Massachusetts Association for Healthcare Quality, we are actively seeking members from across the healthcare continuum regardless of the state or practice setting. Join us on Social Media and let us know what you are interested in seeing from MAHQ. We look forward to a good year, and I look forward to us all making new connections through MAHQ!
Best regards,
Rita Morin, MSN RN
MAHQ President 2018-2019
The Opioid Crisis
Eva Quirion, FNP, PhD specializing in Pain Care
St. Joseph Healthcare, Bangor, Maine
Member of Covenant Health
Yes, we are in a crisis and, in my view, it feels more apocalyptic in nature. As a pain care provider embedded in the primary care setting as a wrap-around service, I never imagined how much assistance health care providers would need in the environment that I refer to as "pill island." Being part of a team with boots on the ground in this battle, I frequently ask myself what is really going on. How did we get here? Who among us does not want to help ease suffering? As the proverb states, the road to hell is paved with good intentions.
To set the stage, it's important to recognize that opioid addiction has been around as long as the opium poppy and morphine was distilled for the first time in 1804. By 1839, the first opium war broke out between the British and Chinese. In 1898, a chemist at Bayer invented heroin. In the 1950's, Arthur Sackler revolutionized the way drugs were marketed to Americans, and later he and his brothers purchased what would become Purdue Pharma. In the mid-1980's, Drs. Foley and Portenoy published a paper sparking a debate about using opiates for a wider selection of pain and in 1996, Purdue Pharma released the first version of Oxycontin. In this same year, Dr. Procter opened up the first known "pill mill" in South Shore, Kentucky. Later that year, the president of the American Pain Society urged that pain should be treated as a vital sign. Two years later, the VA and JCAHO officially adopted pain as a fifth vital sign. In 2002, Dr. Procter plead guilty to drug trafficking and served eleven years in federal prison. In 2007, Purdue and three executives plead guilty to misdemeanor charges of falsely branding OxyContin and were fined $634 million. By 2008, drug overdoses, mostly from opiates, surpassed auto fatalities as leading cause of accidental death in the United States.
Second only to upper respiratory infection, pain is the most common reason to be seen by a health care provider. Given its prevalence, why is it so difficult to manage and treat? Though generally a symptom, our approach in healthcare treats pain as its own disease. We have ICD-10 codes for pain in any body part imaginable. Treating disease with medication is widely accepted in the American culture and we expect our diseases to be cured or ameliorated with pills. The approach to pain, however, requires a comprehensive evaluation of the mind, body, and spirit. Treatment requires using multiple disciplines, and focus should be on function rather than arbitrary numerical or pictorial scales. Most importantly, treatment plans should not cause harm.
So, where does all of this leave us? I do feel that, for the most part, those of us in healthcare are working to help improve the lives of the patients in our care, but the harm from chronic opioids is evident. There are multitude of side effects including constipation, testosterone deficiency, hyperalgesia, depression, sedation, falls and others. We tend to treat these side effects with yet more pills. The most dangerous side effect from these medications is respiratory depression, and the risk is greater with higher doses. There is no dose that is completely safe in this regard. Of course, too much respiratory depression leads to death and according to the CDC, 1:550 people die on any dose of chronic opioids. When the dose gets to 200 mg morphine equivalents, the CDC tells us that 1:32 die. Additionally, about 90 percent of people who have an opiate addiction problem, started by taking prescribed opioids either prescribed to them or someone else. Taking as many pills out of circulation as possible seems to make sense in order to decrease exposure.
Treating chronic pain has never been easy, but in today's environment, it seems to test even the most experienced providers, especially since opioids are largely ineffective for reducing pain and improving function. Opioids were meant to be a simple answer to a complex problem. Well, if it seems too good to be true…
Our challenge is to work with patients to help them manage their pain, but what we need to provide is pain care and not a promise to manage their pain on their behalf. A good place to start is to simply be present and listen to a person who has chronic pain and ask how we might help them find things that bring them joy. We can search their history to help identify ways to improve their life satisfaction. Build a team around yourself as a provider and your patients to determine unmet needs. Be creative and accept that there are times when you will be frustrated with lack of insurance coverage, patient engagement, and other resources. Be patient and you will have your share of successes in the work to improve your patient's safety and quality of life.
Performance Improvement Corner - Poka Yoke
by Taruna Banerjee, MPH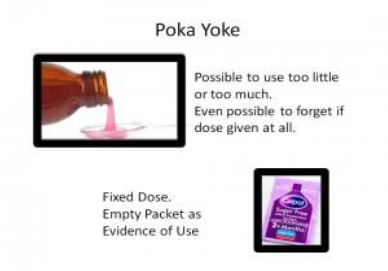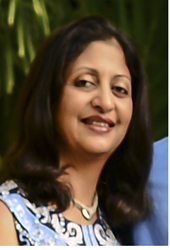 Poka-Yoke is a Japanese concept that translates to "mistake-proofing." This Lean Six-Sigma tool is very useful when developing Quality Improvement projects. Poka-yoke requires the recognition of common mistakes, and then developing processes that prevent these mistakes from happening. Implementing Poka-yoke can lead to more efficient processes and improved outcomes.
NEAHQ Newsletter Content or Project Spotlight
Do you have a quality event happening that you would like your fellow NEAHQ members to know about? Send it to us and we will include the information in our newsletter. We are also interested in original content about a successful project, recent promotions and/or any other quality news you would like to share. Please submit articles for approval and posting to webmaster@mahq.org
Websites of Interest
HealthLeaders Media
www.healthleadersmedia.com
Health Leaders Media is a monthly look at the issues and trends that are shaping the business of healthcare today.
The Commonwealth Fund
www.commonwealthfund.org
The Commonwealth Fund is a private foundation that aims to promote a high performing health care system the achieves better access, improved quality, and greater efficiency, particularly for society's most vulnerable, including low-income people, the uninsured, minority Americans, young children, and elderly adults.
Centers for Disease Control & Prevention
www.cdc.gov/stltpublichealth/performance/index.html
In public health settings, performance management and quality improvement tools are being promoted and supported as an opportunity to increase the effectiveness of public health agencies, systems, and services.
---